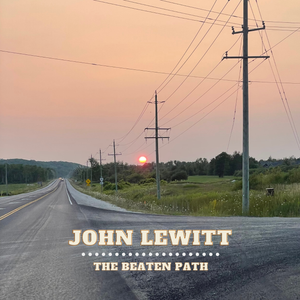 On May 13th, 2022 I released my new Americana album 'The Beaten Path'.  Leaning heavily into the Americana genre and spanning the width of what that means - from the early beginnings of The Band onto artists like Bruce Springsteen & Blue Rodeo and then all the way up to current artists like Jason Isbell, I hope that you will find a song here that you can fall in love with.
Track List
1. Stop Me In My Tracks
2. More To Love
3. Late To The Game
4. Roses, Diamonds & Champagne
5. Living This Way
6. Looks In My Eyes
7. Blood
8. In The Pink
9. For All Time
10. Chasing Time
11. See You Thru
Written, Performed & Produced by John Lewitt
---
LISTEN NOW
---
PRESS + PLAYLISTS
- I was interview by the Americana Rhythm Music Magazine for their podcast.  Here is the link to their site, but it's also available on most podcasting platforms by googling 'John Lewitt Podcast'
- There was a nice write up of the album on Given To Rock's blog.
- Here's a good profile on Music City Memo's Website.
- Here a review from Pitch Perfect
- 'Look In My Eyes' was the pick of the week on Birch Street Cafe's weekly list.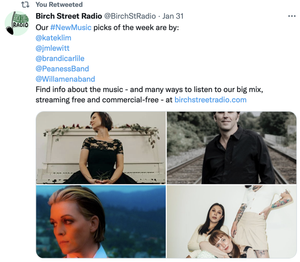 - 'For All Time' was recently used for the second time on CBS's Young & The Restless TV show.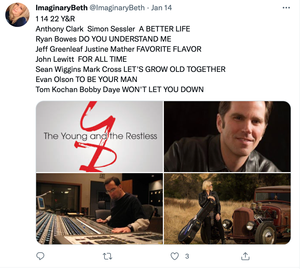 - Tonnes of radio stations have added the pre-release songs.  I'd like to thanks these ones specifically for their continued support.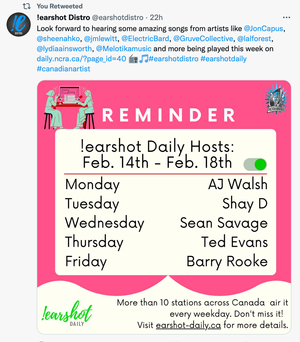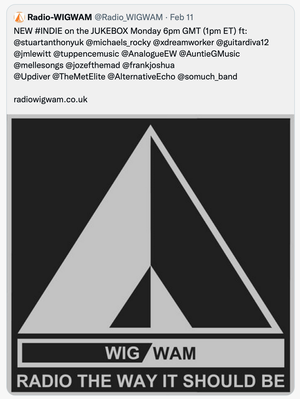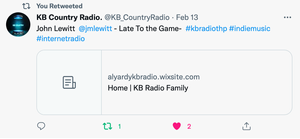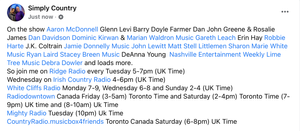 - The three songs I released in the lead up to this album ('Late To The Game, Stop Me In My Tracks, Look In My Eyes) have been added to hundreds of Spotify Playlists.  I wanted to give a shout out to some significant ones that have helped me promote my new music;
https://open.spotify.com/playlist/46FND4ZfWhz64EGqWmpTNw
https://open.spotify.com/playlist/37XQBb7sMyaW6OdIrVY1jf
https://open.spotify.com/playlist/54yp3skLKD8ChD50lxVv4N
https://open.spotify.com/playlist/72N1VcjaVRPyxWAlzhzmgh
https://open.spotify.com/playlist/0RqsWnUvMzBv5SCbIV3B2V
https://open.spotify.com/playlist/4zVpTbyF0LDVBYyuApAs0R
https://open.spotify.com/playlist/46FND4ZfWhz64EGqWmpTNw
---
STORIES BEHIND THE SONGS
For those of you who are interested, I thought I'd share the inspiration behind the songs on my new album.
Stop Me In My Tracks.  Have you ever walked by someone and you both realize instantly that there is a connection between you and you're brought to a standstill?  It's only happened to me a handful of times in my life, but when it did it was a feeling like no other.
More To Love.  You got to live and experience love to be able to sing a song like this.  As once you get over the initial infatuation, you're either going to sink or swim based on all the other building blocks in your relationship.
Late To The Game.  This is a song about missed opportunities, not regrets.  I assume we all have moments in life where there's a road not taken, and that's what this one is about.
Roses, Diamonds & Champagne.  This is a classic country song.  I could write a tonne of them, but the market for them doesn't seem to be very big.  I love the sentiment of this and the guitar work, so that's why I included it.
Living This Way.  Spoiler alert, I originally wrote this one about living through the age of COVID.  But in looking back at it a couple months later I didn't want to pigeon hole the song in any specific time frame, so I made it about going through a midlife crisis.  I haven't gone through one myself, but that was the easiest topic to change the lyrics too without rewriting it completely!
Look In My Eyes.  So if you listen to the lyrics of this it sounds like I'm about to be dumped, but I'm not.  I'm cleverly (hopefully!) singing a song directed at me.  My idea of breaking up with someone back in the day was to ghost them - and that was before that was even a saying!  BTW, I apologize for that.
Blood.  What do we inherit and what do we pass on?  As a parent, you hope that you'll only pass on your good qualities, but what happens when you see your children doing all the stupid things that you did?  And then you think about the even worse things you did later in life that they still have time to get to!  It can keep you up at night.
In The Pink.  This one is a drinking song.  You'll notice I flip around the title of one of Hank Williams famous tunes (or perhaps you know the Elvis Presley version).   And I end it with a good group sing - the only song on this album that has one.
For All Time.  I love to sing softly, as it shows off a different side of my voice, which can be very deep.  I had these chords and melodies kicking around for a few years before I actually came up with some words to do it justice.  And I'm glad to say that it has been used a couple times on the CBS TV show 'The Young & The Restless'.
Chasing Time.  I wrote the verse and the chorus to this sometime around 2006 or 2007.  I was on an airplane heading home from Calgary to Toronto to my wife and two young kids - so the time difference was the inspiration.  The bridge came to me in 2020, which makes this the longest time I've ever spent writing a song!
See You Thru.  Someone said to me, 'this is really cheesy, but I'm digging it', which is probably a good summation of the tune.  Only a parent whose children are about to leave can really understand the heartfelt meaning of it.  And personally, I love the acoustic guitar and drum work on it - they're nothing revolutionary, but they sound really good to me!
And why is the album titled The Beaten Path?  The commonly known phrase is 'off the beaten path', which means an unusual route or destination.  This album is pretty much the opposite of that as I don't stray from the path.  I'm not trying to reinvent the wheel with these songs or their arrangements, I'm just trying to make the best wheel I can.
---
VIDEOS
Here's the lyric video for 'Late To The Game'.