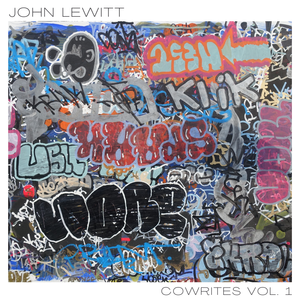 Out today is a brand new album from me called Cowrites, Vol. 1.  As some of you may know, I write and record a lot of music for Film & TV sync opportunities.  What does that mean?  Well, basically I sign songs to specific music libraries that then pitch these tracks to TV shows, Films, Video Games, Commercials and more.  To increase my chances of success I collaborate with a lot of other musicians and songwriters.  As such I thought I'd start an annual tradition of releasing some of my favourite co-writes from the past year.  Tracks 5 & 9 have already been used a bunch on The Young And The Restless, while track 1 was pitched to two TV shows and a national advertising campaign just last week (it can take years for songs to end up being used, so the fact that these new tunes have already garnered some attention is very rewarding). 
My co-writer for each song is listed in parenthesis.
1. Gonna Be a Good Day (Tom Hoy) 
2. Last First Kiss (Graham Verdon) 
3. A Better Day (Tom Hoy) 
4. (We Could Be) Something Good (Katleen Dugas who is also on vocals) 
5. If We've Only Got Today (Tom Hoy & Susan Marie Simonson) 
6. Where It Hurts (Graham Verdon) 
7. Such A Beautiful Day (Tom Hoy & Susan Marie Simonson) 
8. I Can't Go Home (Tom Hoy & Susan Marie Simonson) 
9. Don't Want To Be Alone Tonight (Casey Hurowitz) 
10. 'Til I Am Home (Tom Hoy) 
And in the spirit of collaboration, the cover uses a piece of graffiti art done several years ago by my son Connor.
You can stream the album by clicking here.